** Walking New Customers Through The Door
** Increasing the Size of the Average Check
** Bringing Customers Back More Often
It's been said that there are only three ways to make more money —
Reaching out to bring new customers in the door
Getting them to buy more, or pay higher, on each visit
Bringing them back, again and again and again …
That's why we have developed MULTIPLE MARKETING METHODS for restaurants. Some reach out to bring folks through the door, some increase ticket size, some bring customers back more often —
For example, our unique Birthday Marketing, which reaches out every week to new people near your restaurant who are celebrating their birthday; They come in to celebrate, and they bring their friends!
For example, boosting your online reputation (by adding high-score "stars" to your online listings in Google or Yelp), so that more of the people doing a search … choose you!
For example, special text messaging outreach to existing customers, to bring them in with a larger party, or to bring them in on slow days, to boost your average check and reduce food costs on slow days or slow times.
There's more — integrated email marketing, integrated social media-boosting to increase your followers, super-targeted advertising (like Single-Moms on Mothers Day), and more. But let's talk. Let's take a look to see what programs would create the best growth and highest profits for YOUR restaurant!
And let's start the discussion with our "Outreach Birthday Marketing," our unique method to bring dozens of new customers in the door, new customers who have never heard of you before, and to bring them back (with friends) and to increase the number month after month, year after year …

You Will Love the PROFITS from Our Unique Birthday Club Method!

We can implement a Birthday Marketing Club that will produce results, quite beyond expectations.

We have a  unique system for building birthday clubs. You've never seen it before. Let us demonstrate it.

If you want powerful results with a Guaranteed ROI then reach out to us today.

Here's why an "External" Birthday Club Pays Off Big for Restaurants —
Birthday customers are your most valuable customers
The average reservation for a  birthday party is 3-4 people
According to the National Restaurant Association, an average birthday party spends $78 per table
More than 55% of americans eat out on their birthday
Notice we said 'external', meaning some restaurants have an internal club geared only to existing birthday customers. But we've perfected a method that allows us to send BRAND NEW customers that have never visited your restaurant before. It's not rare for our system to drive multiple customers through your door on a daily basis, increasing sales while you gain visibility and exposure all over town!
Since we are confident in our approach, we practice exclusivity. Meaning, we only work with two restaurants per geographic region to maintain the effectiveness of our program.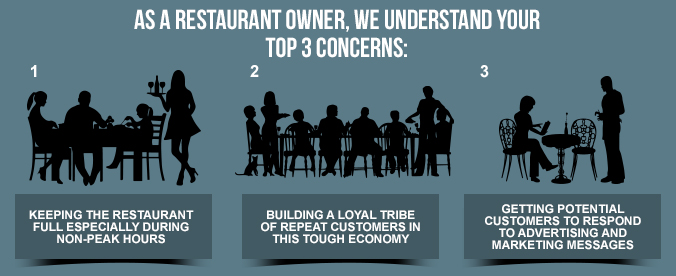 Contact us Now.
Your Potential is Greater than You Imagined!
CLICK HERE to Contact Us Now to discover more about
bringing a flood of new customers through your door, and bring your regulars more often!