See if you enjoy the video we made about Voltos services. Then imagine if it was for YOUR company, telling about what YOU offer …
Inquire about Profit-Expansion with Video
Video is the wave of the Present.
It's where millions of people search, shop, learn, and entertain themselves. In fact YouTube gets more thanthree billion views each day, and most people never realize that YouTube is the second-largest search engine in the world, larger than Yahoo, and larger than Bing. And YouTube is owned by Google.
And that means that YouTube is the only search-engine that gets regularly indexed by another search engine, in this case Google. Want to appear more on Google? Easy. Get some video. (Though it has to be done right.)
Get Found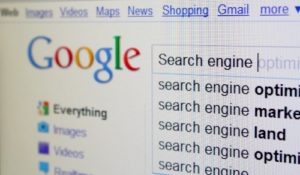 If you want to expand, then more people need to know about you today than knew about you yesterday. Video makes it happen.
Because more people search YouTube for what they want than ever before.
You can present your product and service dramatically on your website, on facebook, and on YouTube … just as we've done above.
Five Ways to Market with Video …
YOUTUBE — Most people don't realize that YouTube is the world's second-largest search engine, and millions of people do their searching on YouTube. So give us a call and let's talk about marketing your business using video on YouTube.


.

GET FOUND ON GOOGLE — And Google owns YouTube. So it's not surprising that a YouTube video can be made to show up on page one of Google. So give us a call and let's talk about marketing your business by Getting Found on Google.


.

BOOST YOUR REPUTATION — Voltos has discovered great results for many of our clients by combining Online Reviews — today's most popular "testimonial," that makes buyers feel safe and reassured — with professional, broadcast-quality video commercials. (See "Reputation Video" example further down this page.)


.

YOUR WEBSITE — Website visitors are riveted by video. It's hypnotic. You can't look away, because all those years of watching television have conditioned us all. Your website visitors pay lots more attention to video than to anything else. Want to be noticed more? Want to get your message across? Let's talk about marketing your business using video on your website.


.

MOBILEPHONE VIDEO — Did you know that video on smartphones is growing at an astounding pace? No? Then click the play button below for the startling facts …
Reputation-Booster
Combining the power of Video with the persuasive effect of making your Five-Star Reputation better known can pay big dividends. When one video is (a) of professional, broadcast-quality, and (b) reassures potential clients of your five-star reputation, and (c) provides the eye-catching video graphics worthy of a nightly-news segment, you're ALWAYS putting your best foot forward. For example, here's a simple example for a local restaurant in our city …


Short and Dramatic
A short and dramatic video is powerful, hugely impressive, and can truly boost your income, simply because it draws your customers like a tractor beam on the Starship Enterprise.
CLICK HERE to Contact Us Now.