Medford, Oregon, September 27, 2014 — For years I've heard Dan Kennedy say that Marketing *IS* the business, and determines your growth, and that what your business actually does or produces is "just the deliverable."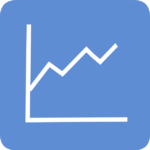 And this made sense because being in business means trading your product for money. And therefore the part where you get the money is at least half the business.
Many Entrepreneurs Ignore Marketing. Oops!
But I've noticed that many entrepreneurs focus only on production — the auto mechanic goes into business himself so he can work on cars, the baker starts a business so he can bake — but though their work may be superlative, the world does not beat a path to their doorway, and they wonder why. It's obviously because they ignore the half of their business which creates the money. (Perhaps they ignore it intentionally, hoping that the pesky problem of marketing will go away if they ignore it.)
And just this week, I had the epiphany that made it all so clear. Just look at this picture — [Read more…]